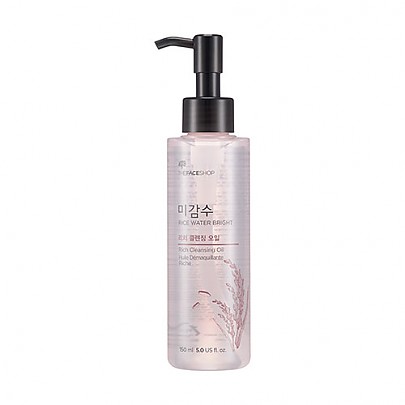 The face shop Rice Brightening Water Cleansing Rich Oil 150ml
$13.99
A fresh cleansing oil for oily skin, cleansing thick makeup and impurities with light touch (contains natural rice bran ingredients, mineral oil free).
Rice extract contained Mineral oil free Removes makeup dust and waste clearly with ample and soft texture.
Description
Ingredients
How to use
Additional information
Reviews (0)
Description
Description
Perfect brows at a touch! Magic-like durability! Natural Colors!
1. Long Lasting
2. Natural colors for natural looking brows
3. The soft brush tip allows for gentle and easy application allowing you to achieve the shape you desire with ease
4. Safe ingredients! Contains Camellia Oil and Silver Magnolia Bark Extract to protect your skin내용
Suggested Use
– Straighten the brush and fill in your brows in the same direction of growth
– Gently lay the brush down and fill in sparse areas and finish with a sharp end
Active Ingredients
Camellia Oil, Silver Magnolia Bark Extract
Get adequate amount pumped and spread the oil all over the face.
Do cleansing process by rubbing out make up with the oil. Rinse it off with lukewarm water.​