Snail Reparing Cream 100g
$9.98
Description
Additional information
Reviews (0)
Questions & Answers
Shipping
Description
SNAIL-CREAM-Acne-Blemish-Treatments-Snail-Reparing-Cream-100g-Moisturizers
JIGOTT Snail Reparing Cream 100ml
Jigott skin care products, made from natural plant ingredients, soothe and purify tired skin.
The snail secretion increases skin flexibility and make the skin soft.
Also, it provides moisturizing and nutrition on the skin to increase the skin elasticity.
 ▶  Manufacturer:JIGOTT
 ▶ Country of origin:Republic of Korea
 ▶ CAPACITY
JIGOTT Snail Active Emulsion Cream : 100ml
 ▶ FEATURE
It controls water and absorbs ultraviolet rays, which id good for sensitive skin.
 The snail secretion provides moisturizing and nutrition on the skin to increase the skin elasticity.
In addition,
the moisturizing ingredients, hyaluronic acid provides sufficient moist on the skin to make soft and moist skin.
This product includes "Adenosine" which helps with eliminating wrinkles.
 The snail secretion increase skin flexibility and make the skin soft.
Also, it calms the skin, which is exhausted from the external stimuli, 
and the moisturizing ingredients such as hyaluronic acid, glycerin, 
and other extracts prevents the skin irritate the skin, such as paraben, TEA, mineral oil, etc. to minimize any possibility of skin acne 
and to increase the absorbency.
 ▶ How to use    
Evenly apply a suitable quantity of this cream onto your face at the end of the basic skin care step.
[FREE GIFT] Fresh foam to your skin clear and transparent!
NATUREREPUBLIC Snail Snail Solution Mask sheet
 ▶ Manufacturer:  NATUREREPUBLIC
 ▶ Country of origin: Republic of Korea
 ▶ Volume : 20g * 1pcs
 ▶ Features
High moisture & High nutrition
 ▶ Product Description
: Ultra moisturising mask sheet with snail secretion filtrate.
: Contains snail mucus filtrate to create moisturized and healthy skin.
: Paper sheet mask with excellent adhesive power.
: Offers enriched nutrition to weak skin by external stress.
 ▶ How to use 
After applying toner.Pull out mask sheet from package and unfold.
Apply the mask sheet onto the face from the lower (chin) part of the mask and move upward towards the forehead.
Remove mask sheet after 20-30 minutes.
Gently pat any remaining formula into skin.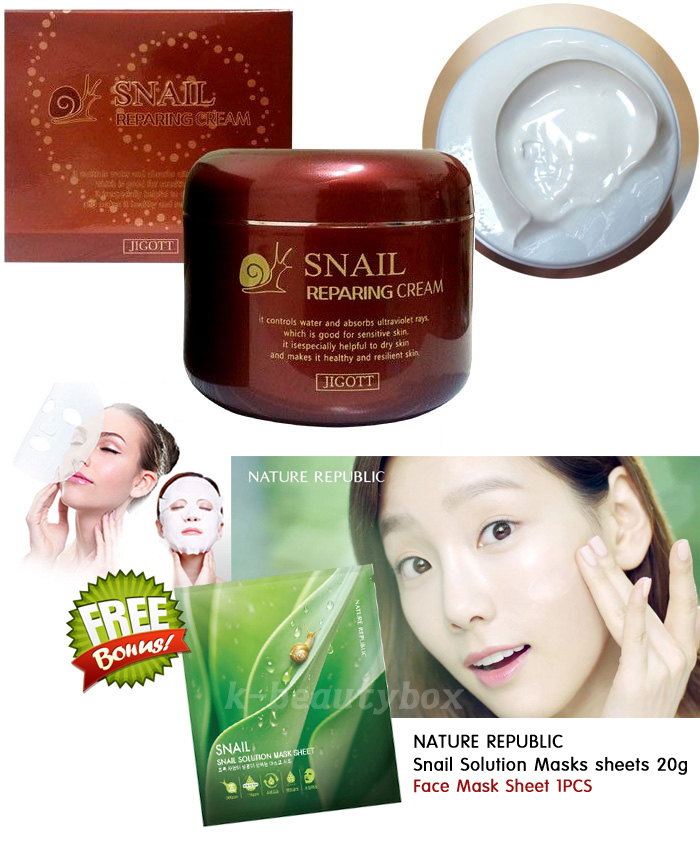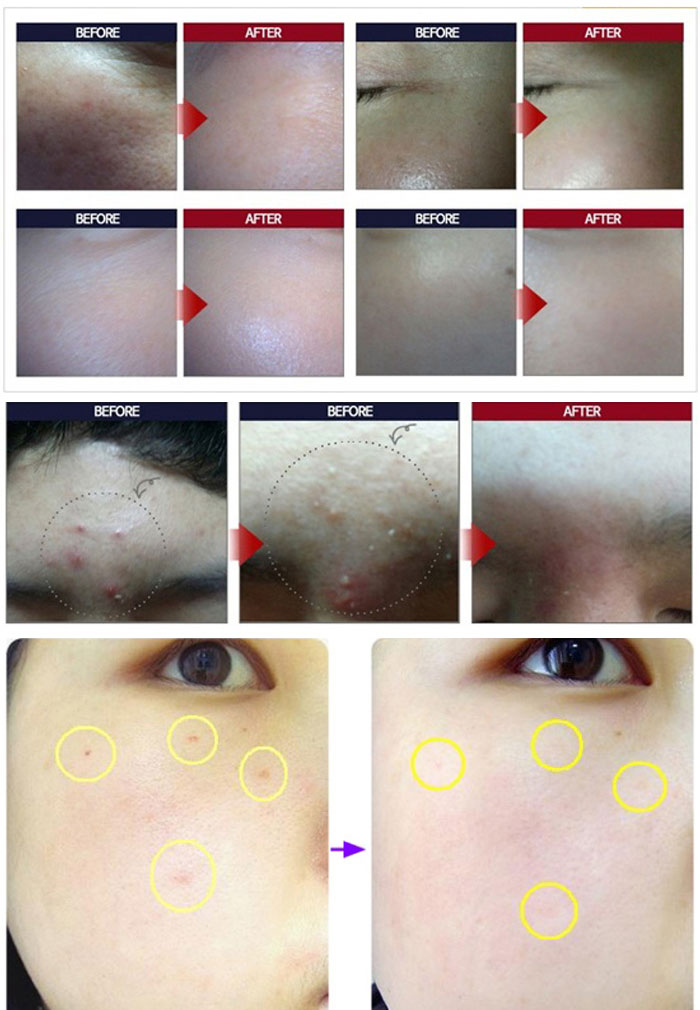 Questions and answers of the customers
There are no questions yet, be the first to ask something for this product.
Shipping Information
At Bestmadeinkorea Store, We make every effort to ensure that delivery and receipt of your goods(Cosmetics or Foods) is as stress-free as possible. To facilitate that, we will keep in touch with you at various stages of the ordering and international shipping.
International Shipping cost is calculated by weight. You may check the accurate shipping cost on the "Shopping Cart​ Page"​​
Korea Post: 10 to 21 business days
EMS: 3 to 5 business days
DHL: 3 to 5 business days
ECARGO (only for Indonesia, Malaysia, Thailand):​ 3 to 7 business days
SRE (only for Malaysia and USA):​ 7 to 10 business days
custom fieldsNULL